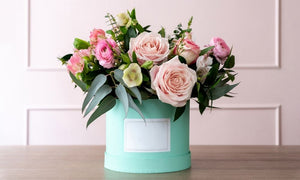 What To Consider When Giving Flowers As Gifts
It can be challenging to find the right present for someone, but flowers are always a favorite for gift-giving. But if you decide to go with flowers as your present, you must make a few considerations when gifting your flowers to someone. Be aware of what you should know before sending them out. You want the messaging to be as clear as possible.
Know What the Recipient Likes
It's always best to know what the recipient likes in terms of flowers and aromas. Since there are so many different blooms to choose from, you need to know the person's sensitivities and preferences. A flower you love may be something they're allergic to, so it's best to go in knowing what they generally look for in a flower bouquet.
Think About the Meaning of the Color and Flower
Flower meanings can be an essential part of gift-giving and add a special touch to your present. When you know what different flowers represent, you can specialize your gift and give it a new and deeper meaning. Here are a few flowers and their meanings.
Red chrysanthemum: a sign of love
White carnation: innocence and pure love
Purple hyacinth: sorrow
Yellow lily: happiness
Know the messages you convey through your flower selection.
Consider the Setting
Being aware of the setting in which you present your flowers can inform what types you gift. Whether it's for a birthday, an anniversary, or a graduation, this can alter what kind of bloom you want to give. If you need to gift a corporate flower arrangement, that can impact what kinds you include for the greatest effect. Always know the context of your gift-giving; it will better inform your flower selection.
Be Confident in Your Gift
You can make the best selections possible when you know what to consider when giving flowers as gifts. Be aware of the situation, the people involved, and the recipient's general likes, as this can help you add a special touch. Spend some time understanding your flower and its meaning to make your gift that much more special.