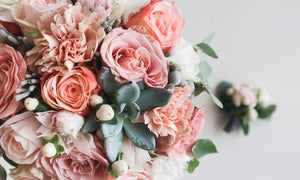 Reasons To Gift a Flower Subscription This Holiday Season
During the holidays, we often spend time with our loved ones, showing them how much we care about them and enjoying each other's company. But one of the best ways to show you care is to gift your friends and family some flowers. Whether they have a favorite bloom or they appreciate the scents, you should know some of the best reasons to gift a flower subscription this holiday season.
Bring Beauty to Their Home
A home can always stand to have a few extra flowers around, whether in the kitchen, living room, or bedroom. Flowers can serve as a rotating gift, always adding new colors and aromas to a home. This keeps a living space fresh and lively throughout the cold winter season, making sure a little bit of nature survives in the warm sanctuary of the home.
Discover New Flowers
Gifting someone flowers exposes them to flora they may not know. Gifting a flower subscription allows them to experience new flowers that they can add to their list of favorites, and they can purchase those the next time they want a specific look or aroma.
Help Them Relieve Some Stress
Surrounding your loved ones with the beauty of flowers can also help them relieve some stress throughout the day. Whether they come home from a long day at work or from running errands, they have an array of flowers at home to ease the tension. Both the colors and the scents serve as a stress reliever, offering them a place to rest and take in the beauty of the flowers you gifted them.
Let Them Know You Care
More than anything, the best reason to gift a flower subscription is to show your loved ones that you care about them. Getting them a monthly bouquet delivery lets them know you value them, and it serves as a reminder about your love for them. Even if you can't be there, they'll have the flowers you sent them as a reminder.